As last year, we are holding the General Assembly (GA) of the EuroPython Society (EPS) online for this year.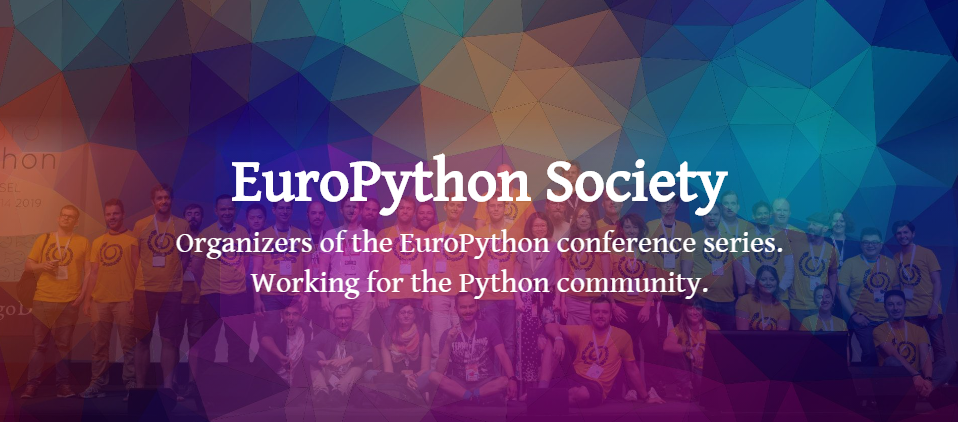 General Assembly
In accordance with our bylaws, we are calling for the EuroPython Society General Assembly to be held on Sunday, October 10th 2020, from 19:00 - 21:00 CEST. We will use a Zoom meeting to hold the event and send around the URL closer to the event.
All EPS members are welcome to join and vote at the meeting. Please be aware that we cannot allow non-EPS members to join, as we often do at the in-person GAs we hold at the conference, since we would then not be able to control access to the Zoom call.
Board Nominations
As every year, we will vote in a new board. We have already sent out the list of board nominations in a separate blog post on 2021-09-23. Please see that post for details on the candidates and the nomination process.
Motions by the Members
EuroPython Society Members can propose motions to be put forward and voted on at the General Assembly.
If you want to put forward a motion, please send this to board@europython.eu no later than Sunday, 2021-10-03, so that we can add them to the agenda. The bylaws require that any such motions be announced no later than 5 days before the GA and we will need time to clarify details and prepare the agenda.
Agenda
We will publish the agenda with all motions put forward by the board and the members on Tuesday, 2020-10-05. The agenda will follow the template set out in our bylaws under section 8.
Reports
All reports for the GA will be published on Friday, 2020-10-08, to give the members enough time to read them and prepare questions. We'll then answer any questions at the GA.
Enjoy,
EuroPython Society
https://www.europython-society.org/